A-1 Auto Body, owned by Dave and Sally Lewis, is a family owned and operated business that has been successfully serving the Broken Arrow community since 1980. Our location is at 2012 N Aspen Ave (half a mile south of the Broken Arrow Expressway on 145th E. Ave). Our shop sits at 22,000 square feet, leaving a size and setup that will help general manager, Matt Lewis, and his staff to provide quality service in a timely manner. Additional services we offer include auto glass repair and replacement, auto glass tint, car rentals, and professional, full-service auto detailing. A-1 will arrange for your vehicle to be towed to the shop, if necessary. A shuttle service is provided for customers who need a ride to and from the shop. Complimentary beverages and snacks are offered while our staff is preparing an estimate for you. We believe quality service is a great way for us to show our appreciation to our customers for letting us repair their vehicles.
All A-1 employees are trained professionals. A-1 Auto Body is an I-Car Gold class certified shop. We can repair any and all collision damages from painting a mirror scratch to major wrecks. A-1 has two Chief frame machines with computerized print outs. We have Chroma-Vision to match any paint color needed. We have three temperature controlled down-draft paint booths to provide customers with the highest quality paint jobs. A-1 Auto body guarantees their body work for the lifetime of your vehicle, or as long as you own the vehicle. *
For more customer friendly service, A-1 Auto Body has been chosen by numerous insurance companies to be their direct repair shop. A direct repair shop means the customer can bring us their vehicle and we will act as the insurance adjuster. We will provide the insurance company with digital photo images of the damage to your vehicle and an estimate for the damage. We do all the paperwork for you, from the estimate to collecting the money. All supplements will be paid or processed through electronic funds. You will be provided with a rental car, if applicable. A-1 Auto Body's friendly and excellent office staff will talk to your insurance company's adjuster so you won't have to. A-1 Auto Body's hours of operation are Monday through Friday, 7:30AM to 5:30PM and Thursdays 7:30AM until 6PM. The extra half hour on Thursday is for customers who can't make it during normal business hours. All estimates given are free of charge and there is no need to set an appointment. We will honor all estimates from insurance companies, and we will meet or beat any competitor's estimates. If you have any questions, you are more than welcome to stop by our shop. We have brochures available regarding Oklahoma State laws concerning vehicle repairs. You may contact us at 918-258-4789. Dave and Sally Lewis would like to thank this opportunity to thank the Broken Arrow and Tulsa communities for all their support and business throughout the years.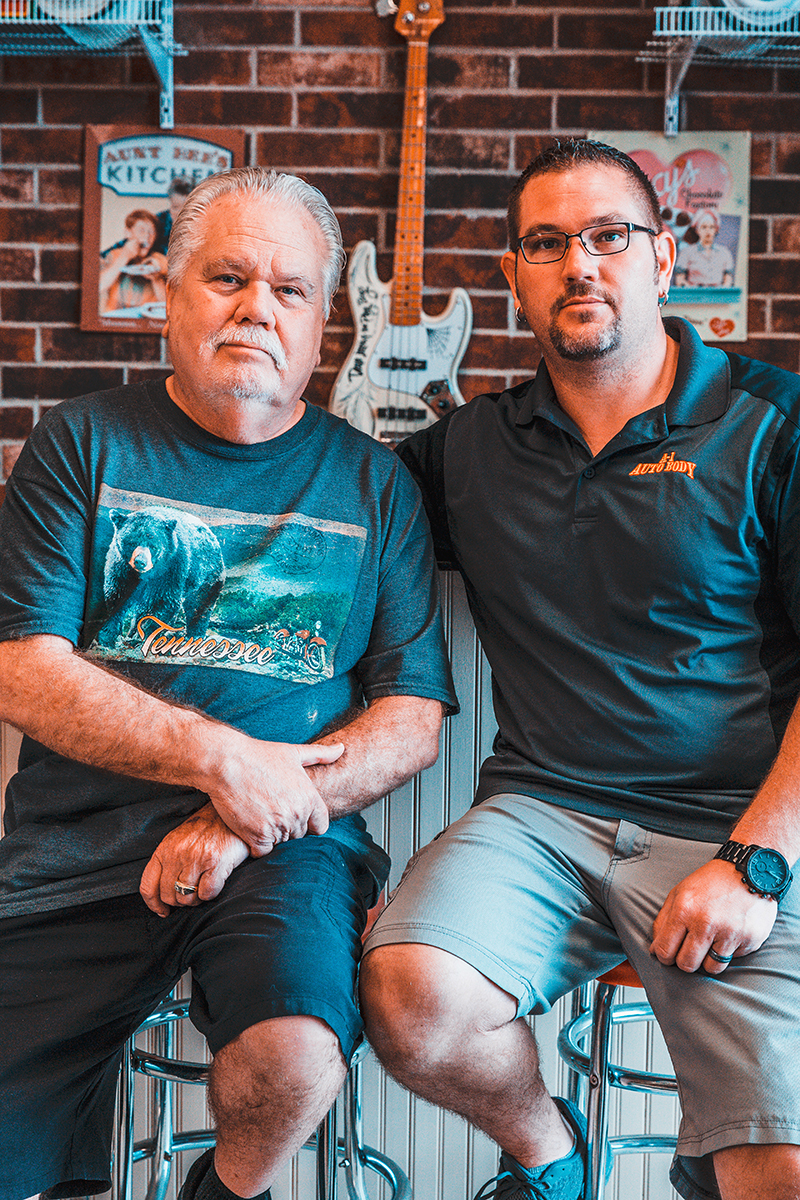 Matt Lewis
General Manager
Dave Lewis
Owner